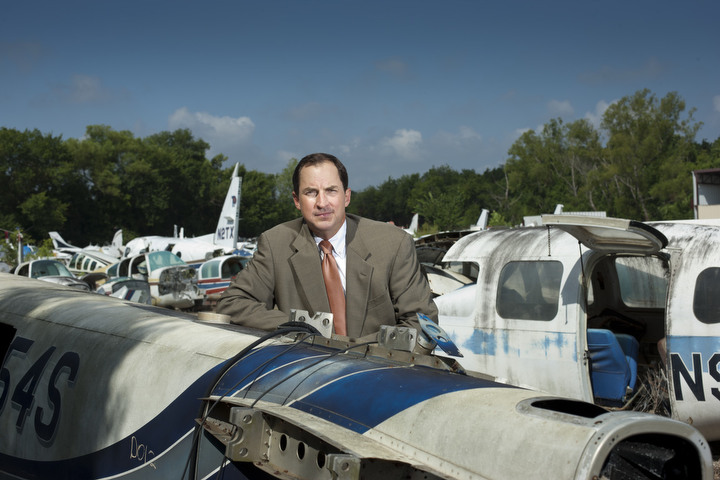 About Us
Mr. Kettles has spent his entire professional life making contributions to both the aviation and aviation law industries. A snapshot of his diverse range of qualifications as an airplane accident litigation lawyer include: a degree in aerospace engineering, former Army captain with military flight experience, airplane and helicopter pilot and instructor (with the FAA's highest designation), and over 25 years of experience in the aviation law...
Real Experience. Real Results.
"In aviation cases, you see some of the most aggressive defense firms and insurance companies in the country. I know them and more importantly, they know me. They know that I understand the intricacies of aviation and that I am going to spend the time and money to force them to do the right thing."
Practice Areas
The Kettles Law Firm has experience handling all types of aviation cases. Texas Super Lawyers has been quoted as saying "Jon Kettles is the guy to call when something happens in the sky." Aviation Accident law is a very highly specialized field, so it is important to have a lawyer that knows all aspects of the industry. At The Kettles Law Firm, we fully investigate every case and identify the responsible parties wherever they are. Because we have the ability to file suit in any state or federal court in the country, we are able to select the best jurisdiction in which to pursue maximum allowable compensation for our clients. If we do not recover money for our clients, no money is paid to our firm.
Referrals
We believe that collaboration between law firms with specialized talents produces the best results for our clients. The Kettles Law Firm frequently works hand-in-hand with lawyers from around the country who have an injured client but have no particular experience handling aviation cases. With our specific knowledge of aviation and our specialized practice focused on aviation litigation, we can work with you to maximize the value of your case. If you are a law firm working to build a strong case involving an aviation-related matter, call us to discuss flexible fee and work-sharing arrangements.